Rui Kang
I am a senior researcher at JAAS Lab, Nanjing, where I work on hyperspectral microscopic imaging, agri-food rapid detection technology, and deep learning, etc. Before that, I did my Master and PhD at school of Nanjing Agricultural University, where I was co-advised by Prof. Kunjie Chen and Prof. Bosoon Park. I was funded by CSC and worked at USDA as a senior visiting scholar for two years.
Email &nbsp/&nbsp Google Scholar &nbsp/&nbsp Research Gate &nbsp/&nbsp
News
Recent Projects
Currently, I am working on devoloping smart algorithms to accelerate the detection of foodborne pathogens occured in various food matrics. I also start to build tiny and intelligent optical systems to ensure the food quality and safety. We are now searching for the advanced optical imaging and sensing techniques for smart farming.
Hyperspectral Microscope Imaging Technology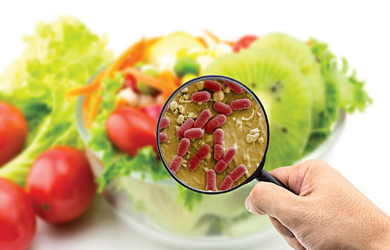 &nbsp&nbsp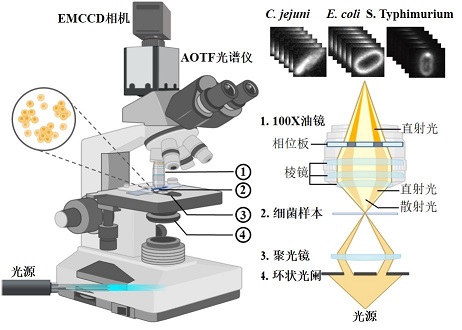 Supported by NSFC, No 321016482
In this project, we combined advanced deep learning framework with hyperspectral and microscope technology to identify various foodborne bacteria. This technology can realize non-invasive classification of foodborne pathogens at the single-cell level, this digital diagnostic approach has potential for commercial applications.
Optical Detection and Image Processing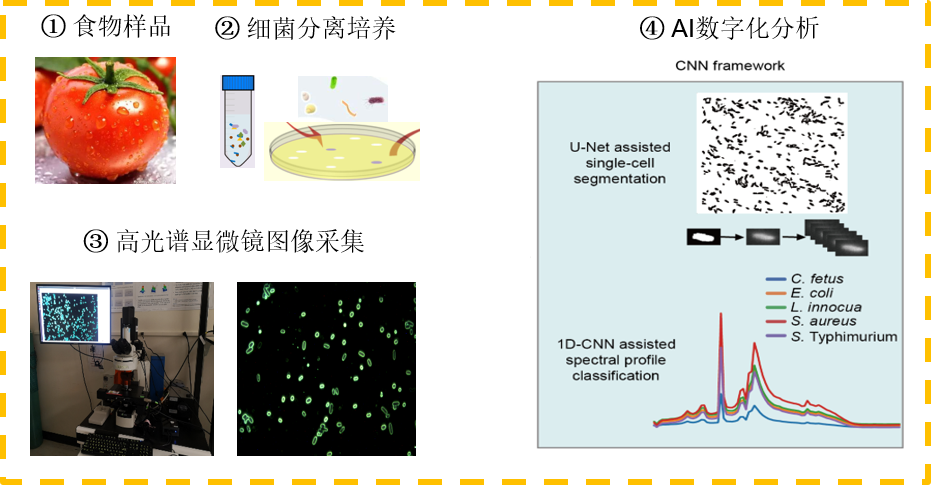 In this project, we developed rapid optical detection methods for food hazards, especially for the contaminants on cherry tomatoes. This technology can effectively supervise the safety and quality of poultry products during the production process. Further, the various imaging technology can be flexibly transferred to other monitoring tasks
Agricultural Smart Factory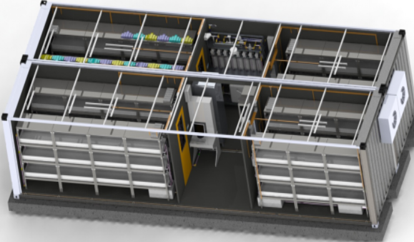 &nbsp&nbsp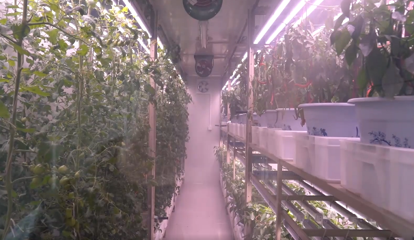 In this project, we proposed a totally intelligent automation solution for growing tomatoes in the green house. By adopting our methods, the distributed processing equipment will be centrally managed and controlled automatically.
Research
I'm interested in developing efficient intelligent tools for smart agriculture implementation (e.g. classification, detection, and spatial-spectral fusion) using optical, automatic, and robotic devices.
Publications:
Services
Program Members of ASABE, IJABE, AOCBFE , etc.
Awards
2017, CSC Scholarship
2016, National Scholarship for Graduate Students
Welcome to visit this website, if you have any questions, please feel free to contact me. No. Visitor Since Feb 2022. Powered by
w3.css